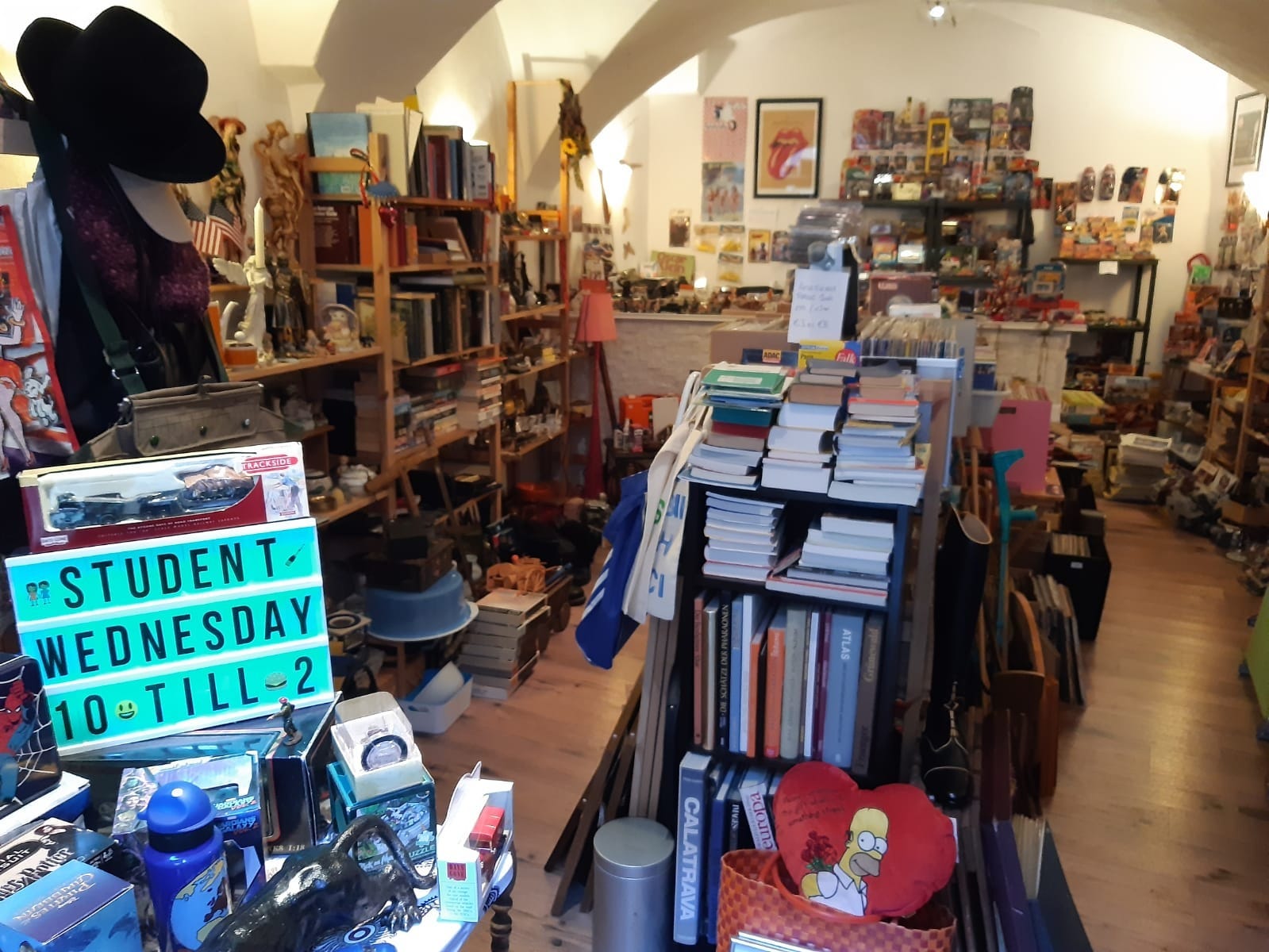 The Shop
bric-a-brac
[ brik-uh-brak ]
noun
Miscellaneous small articles collected for their antiquarian, sentimental, decorative or other interest.

Located in the heart of Salzburg Oldtown The Bric O Brac offers an unique selection of collectibles. Whether you are looking for vinyl, comics, vintage toys, books, silverware, porcelain, jewellery or decorations you will be able to shop to your hearts content.
Vinyl

From classical music to punk you will find a wide variety of records.
I am happy to point you out to some gems and give personal recommendations.


Porcelain
Living up to the shops name is an unique selection of porcelain,
from Hummel to Meissen.